Bio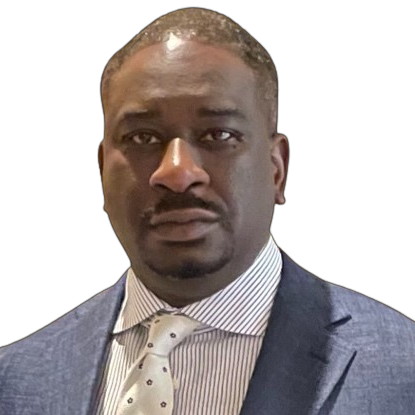 Ashley D. Mcintyre is an award-winning, board-certified family medicine physician, leader and entrepreneur. With a strong commitment to healthcare improvement, Dr. Mcintyre founded a medical software company and a global medical operations outsourcing firm that serves 250,000 patients annually. As a resident Montgomery, AL for nearly two decades, Dr. Mcintyre has held various leadership roles. In addition to owning and operating East Montgomery Christian Family Medicine, for almost 20 years, he serves as Medical Director for Amedyesis Home Health, Kindred Home Health, Gardens of Wetumpka Assisted Living Facility and practices at American Family Care, a local urgent care center. Dr Mcintyre is the former Medical Director for Hillview Nursing Home, Gardens of Waterford Assisted Living Facility, and the Landings Assisted Living Facility.
A sought-after speaker and research partner for leading pharmaceutical companies, Dr. Mcintyre focuses on chronic disease and pain management. He's a founding executive board member of Accountable Care Coalition of Alabama and formerly served as Chairman and Vice Chairman of family medicine for Baptist Medical Center South. Dr McIntyre is also an executive board member of the local chamber of commerce.
Dr. Mcintyre's educational journey includes a B.A. in Biology from Morehouse College, medical school at Meharry Medical School, and a chief residency in family medicine at Montgomery Family Medicine Program. He continues his medical education through Harvard Medical School and is an active member of Omega Psi Phi, Inc and Sigma Pi Phi, Inc fraternities. While he now calls Montgomery home, Dr. Mcintyre hails from Augusta, Georgia.
Our Services
Call Center/Dashboard
Manages clinic's phone calls, voicemails & emails. The proprietary software time stamps and assigns each task to a staff member, building accountability.
Virtual Assistants
Provides the clinic with additional staff support. These qualified, vetted, and trained medical professionals perform the most tedious administrative tasks. Everything they do is documented and time stamped for easy tracking.
Referral Dashboard
Queues up a referral as it arrives. Digital referrals with required documents are forwarded to specialists without all the cumbersome paperwork. All referrals are tracked and updated regularly.
Kiosk/Patient Kiosk
Allows patient to check in from their phone and pay copay. Patient can communicate with front desk. Patients avoid long waits and staff's time is freed for more productive tasks.
Patient Portal
Enables a patient to message the clinic for updates, so they don't need to call.
Provider Productivity
Can generate a report of expenses and production of provider in a practice.
Chronic care management
Customized testing protocols and software will identify patient's immediate testing needs for continuous monitoring. Generating revenue automatically while managing chronic conditions.
Billing App
Doctors can generate virtual bills for out-of-office patients, and the centralized digital billing eliminates extra paperwork.