Call-Center Software
Services
Call-Center Software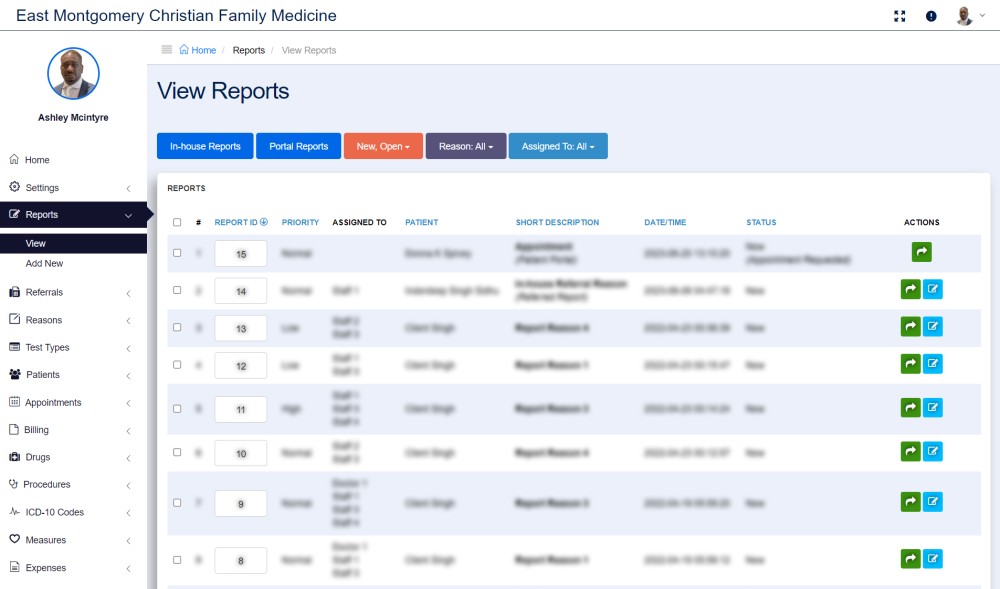 Secure Engagement Patient Software that not only automatically distributes messages to appropriate staff, but allows attachment of documents and total communication between doctor, patient, and call representative or in-house receptionist all in one platform.
Paperless Dashboard
Call Center dashboard replaces paper, email, and text message based messaging and facilitates efficient communication.
Automatic Message Distribution
Call-center or staff can create messages and select reasons for calls, and the software automatically distributes them to the appropriate person.
Continuous Message Thread
A threaded history is maintained of each patient's call, eliminating the need for redundant data entry of multiple phones calls by the same patient.
Interoffice Messaging
Includes an interoffice messaging system that allows staff to message other staff, forward messages, and to see the actions taken for each request for improved accountability.
One-Time Data Entry
Call Center software remembers patient information for future calls, eliminating the need for re-entering demographics, for accurate and consistent patient data.
Secure Text / Email
Send secure text and emails securely to patients from the platform.
Attach Documents
Attach any documents required to address the call to the message.
What Our Client Says
I've had the pleasure of using your Call Center software, and I must say, it's been an amazing tool for streamlining communication within our office. What's truly impressive is how the software intelligently distributes these messages to the appropriate individuals. Communication flows seamlessly, with no delays or misdirection.
Manuel G.