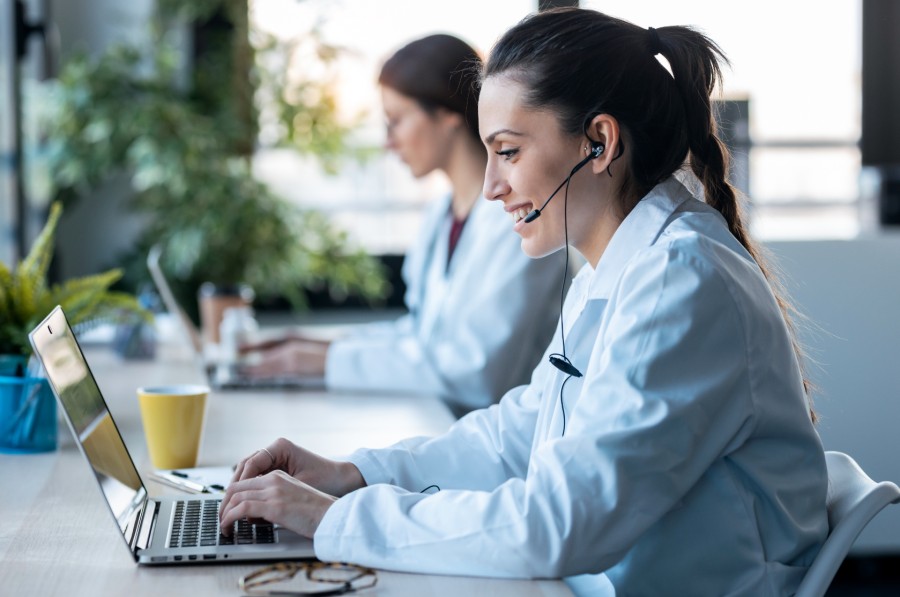 Overwhelmed by 100+ calls a day. Let our call center with our proprietary software handle some of that volume.
Calls Outsourced
Phone calls are outsourced to a call center, allowing staff to focus on patient care.
Entries Time-Stamped
All calls are time stamped and organized for accurate distribution.
Automatic Distribution
Messages are communicated to staff through a user-friendly dashboard.
Accountable Patient Care
Patients are better served when important messages are not forgotten or misplaced.
We convert a 15 minute call into a 1 minute message that is automatically routed to appropriate staff. All entries are time dated and stamped for accountability.
What Our Client Says
Our office recently started using your Call Center, and I must say, it's been a game-changer for managing communication within our organization. Your Call Center has allowed us to handle phone calls, voicemails, and emails seamlessly, while ensuring tasks are properly tracked and assigned to the right team members.
Thomas J.